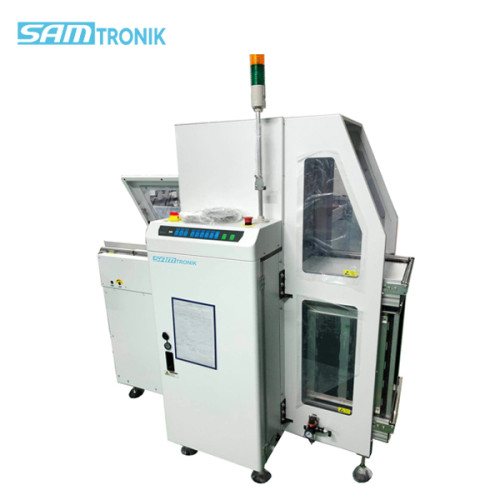 Multi-Magazine Unloader with covers
Item specifics
Brand

SAM
Application

SMT Line
Magazine No.

3 pcs
Usage

PCBA Transfer
Products name

PCB Magazine loader
Description
Multi
Magazine Unloader with covers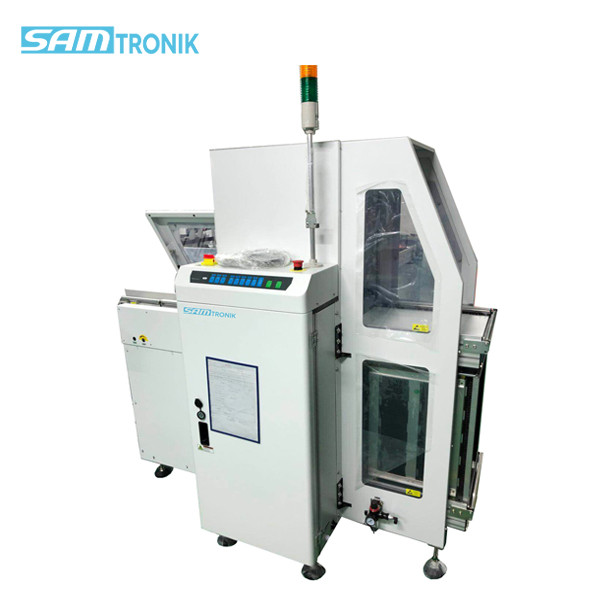 Features
1.Sturdy and stable Design.
2.In house design control board.
3.User friendly 'soft touch' LED membrane control panel.
4.Pressure regulated on pusher's to prevent board damage.
5.Three points pneumatic clamping to align and secure magazine in position.
6.Self diagnostic Error Code display.
7.The pusher position can be adjust according to PCB thickness.
8.Used wear resistant cable to prevent intermittent problem.
Details of PCB Magazine loader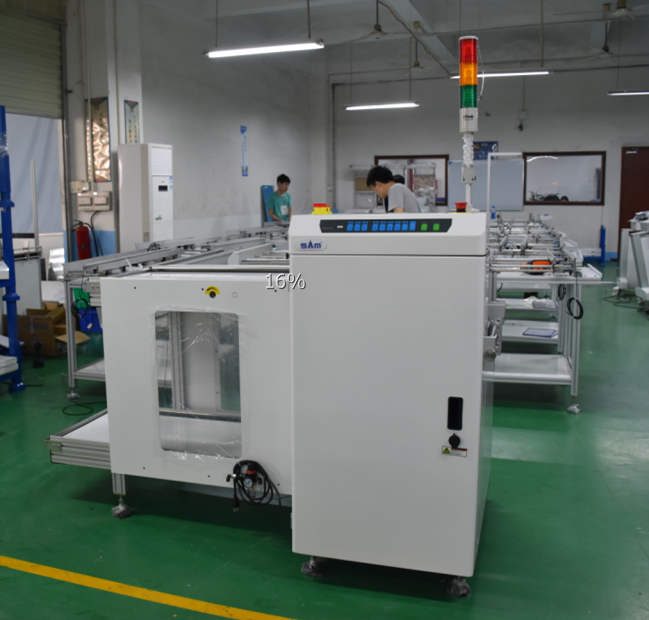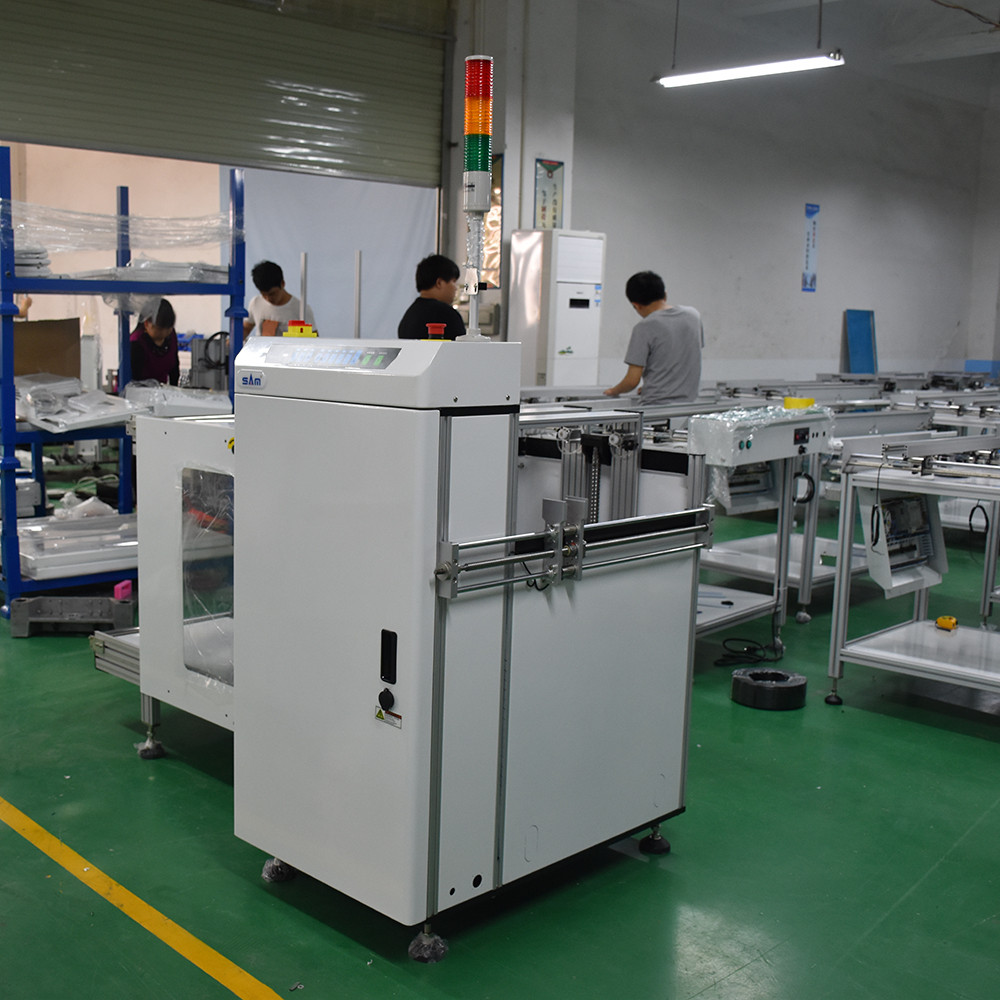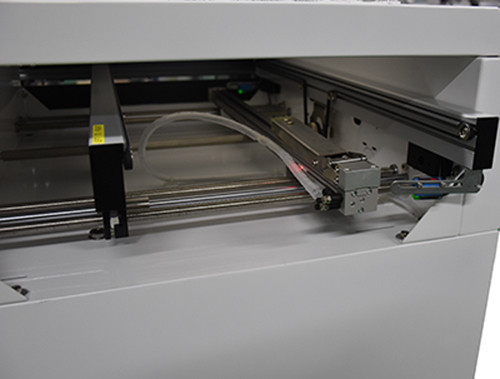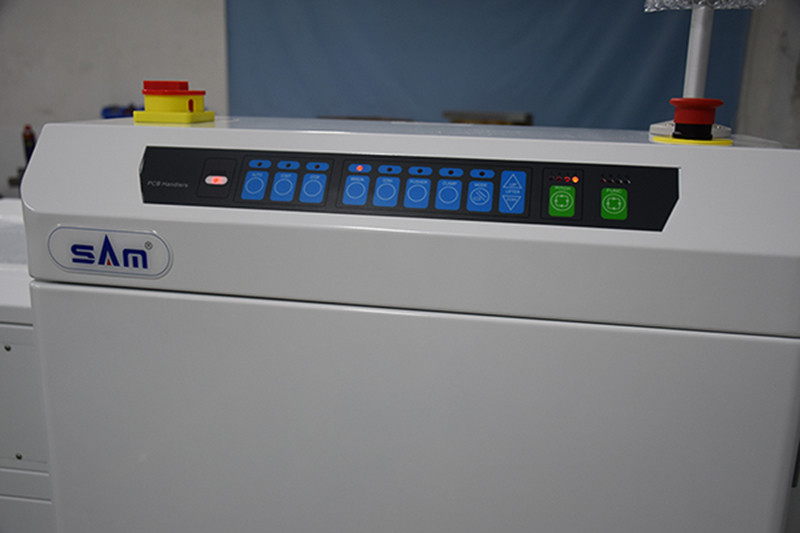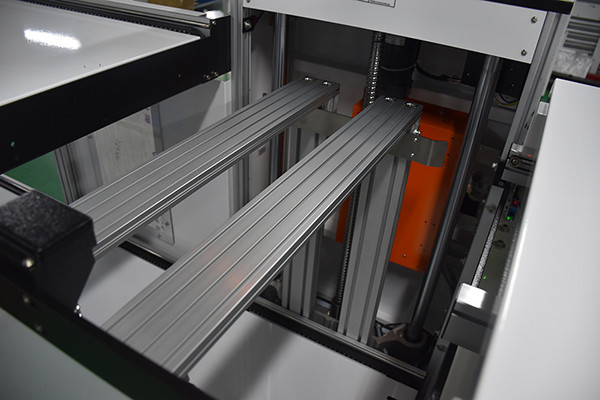 Technical parameter
Description

Used for loading & unloading PCBs

from the Magazine

No. of Magazine

Upper Conveyor:1;Lower Conveyor: 2

Time Feed PCB

Approx. 6 seconds or Specify

Magazine Change Time

Approx. 30 seconds or Specify

Indexing Pitch

10, 20, 30, 40mm or specify

Power Source

220VAC 50/60HZ

Air Pressure & Consume

4-6 bar, 10ltr/min max.

PCB Thickness

0.6mm min.
Width adjustable magazine conveyor(s)
Additional magazine capacity
Shorter magazine change-over time (20 sec)
Other options available on request
Machine

Model

Size

Dimension

Effective PCB Size

Weight

Rack size

(L x W x H) (mm)

(L x W) (mm)

( KG )

SMB-1A101M

M

1330x765x1250

50x50-330x250

140

355x320x563

SMB-1A102L

L

1650x845x1250

50x50-445x330

180

460x400x563

Loader

SMB-1A203LL

LL

1800x909x1250

50x50-530x390

220

535x460x570

SMB-1A202XL

XL

1800x970x1250

50x50-530x460

240

535x530x570

SMB-1D101M

M

850*765*1250

50x50-330x250

130

355x320x563

Compact up

SMB-1D101L

L

1100*845*1250

50x50-445x330

160

460x400x563

trigger

SMB-1D101LL

LL

1450*909*1250

50x50-530x390

190

535x460x570

SMB-1D101XL

XL

1450*970*1250

50x50-530x460

210

535x530x570