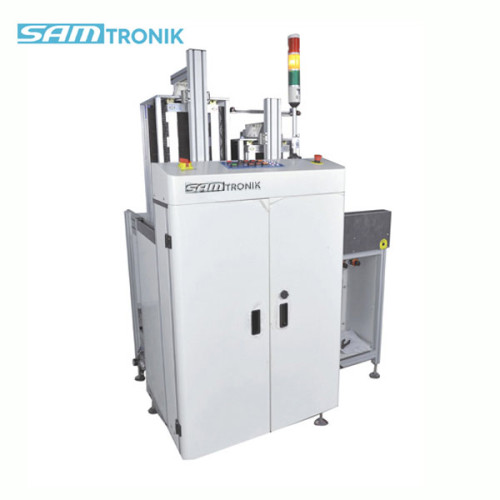 Multimagazine NG/OK Un-loader
Item specifics
Name

PCB Unloader
Transport height

900±30mm
transport direction

Left to Right or Right to Left
Fixed rail

Front
Conveyor belt

ESD belt (Round flat belt )
PCB unloading time

±6 second
Magazine No.

3 Magazines
Description
Multi Magazine NG/OK Unloader Machine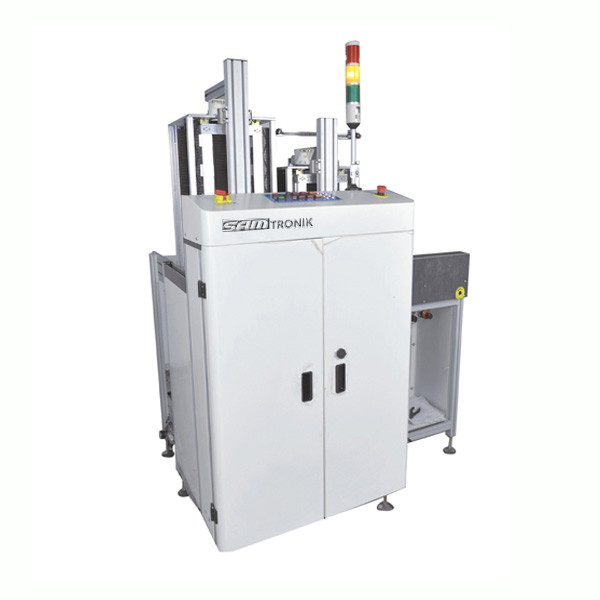 Features
Automatically Un-loader NG and OK PCB board to different magazine box after AOI inspection
PLC programming control system .
Simple operation Soft touch LED control panel .
Special pressure circuit design to prevent PCB board damage .
Three point pneumatic clamping to align for secure magazine position.
Push height can adjust according to PCB thickness ,
SMEMA Compatible .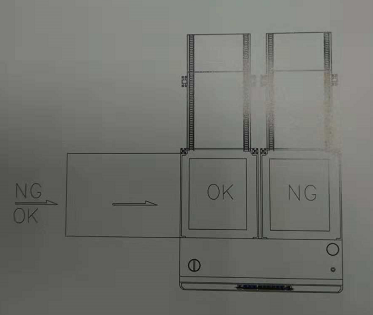 Description

Used for loading & unloading PCBs
from the Magazine

No. of Magazine

Upper Conveyor:1;Lower Conveyor: 2

Time Feed PCB

Approx. 6 seconds or Specify

Magazine Change Time

Approx. 30 seconds or Specify

Indexing Pitch

10, 20, 30, 40mm or specify

Power Source

220VAC 50/60HZ

Air Pressure & Consume

4-6 bar, 10ltr/min max.

PCB Thickness

0.6mm min.
Specification
Model

Size

Dimension

(L * W* H) (mm)

Effective PCB Size( L*W) (mm)

Approximate

Weight (Kg)

Rack size

(L*M*H)mm

SMD-1G100M

M

1450*1450*1250mm

50*50-330*250

240

355*320*560

SMD-1G100L

L

1650*1580*1250mm

50*50-445*330

285

460*400*560

SMD-1G100LL

LL

1980*1720*1250mm

50*50-530*390

320

535*460*570

SMD-1G100XL

XL

1980*2050*1250mm

50*50-530*460

345

535*530*570